The 2022/23 Honda Cup season is down to the wire, with a number of class titles up for grabs at this weekend's round at Hampton Downs.
Defending champion Chris Hughes is currently paving the way but has talented 17-year-old Bailey Cruse hot on his tail, just 11 points the gap between the duo. It's been another year of growth for Cruse, who has been aptly rewarded with a trio of Mazda MX5 Cup races set to come his way later in the year.
Chris Hughes and Cruse have established a 21-point gap over the rest of the pack, who remain in contention but need fortune on their side to overturn the margin.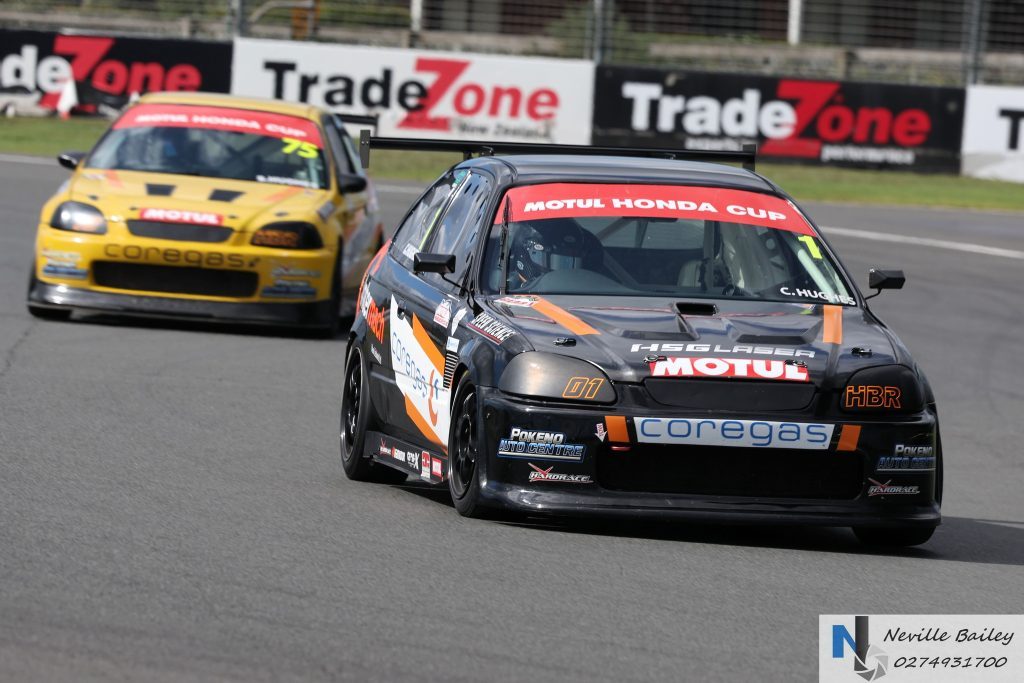 The battle for third overall is no less tight, with Steve Hughes holding a four-point margin over Matt Dallimore and Jamie Wiggins. Brent Thompson is only five points behind that, making for a 9-point spread from third to sixth, setting the scene for a massive weekend of racing ahead.
Class honours will also be of focus during this weekend's racing, with the Production N2 Class seeing Mitchell Hutchinson and David Harker separated by just two points, the result set to come down to Sunday's final race of the season.
Shane Hine only needs to make the start of one race to wrap up the N1 Production Class, while Martin Dunn has wrapped up the H5 Open Class.
Cruse leads Chris Hughes by two points in the H4 Open Class, while Thompson holds an 8-point advantage over Wiggins in H3.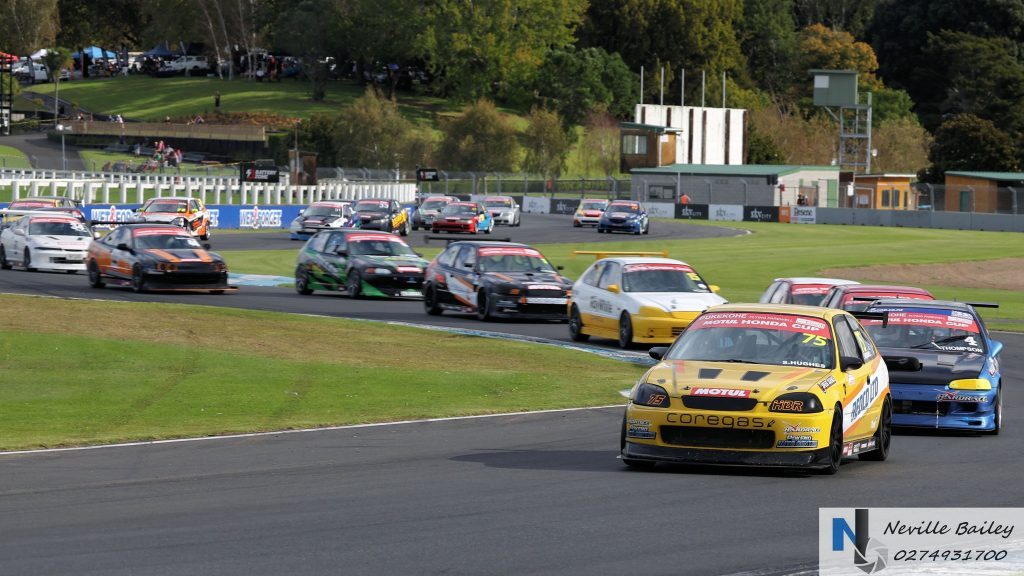 The Honda Cup first take to the track on Saturday morning for a 15-minute qualifying session before returning later in the day for an 8-lap scratch race. The final day of racing for the season begins late morning Sunday, with a 10-lap reverse top 10 race followed by an 8-lap Handicap race mid-afternoon.
Header Image: The Honda Cup were in action at Pukekohe's Flying Farewell earlier this year. Image: Neville Bailey